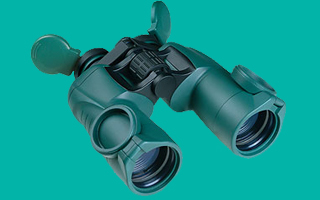 <![if !vml]>
<![endif]>
Limited Lifetime Warranty
YK22032 Futurus™ 10 x 50 WA (Wide Angle) Binocular
YK22033 Futurus™ 12 x 50 WA (Wide Angle) Binocular
YK22035 Futurus™ 20 x 50 Binocular
<![if !vml]>
<![endif]>Fully multi-coated lenses utilize True Color™ Magnesium coatings for improved light gathering capabilities as well as exceptional color transmission that is high in contrast and resolution.
YK22061 Futurus™ Pro 7 x 50 WA Waterproof Binocular
YK22062 Futurus™ Pro 10 x 50 WA Waterproof Binocular
YK22064 Futurus™ Pro 16 x 50 Waterproof Binocular

Say goodbye to searching for lost lens caps or dangling caps that get in the way of looking at a majestic whitetail or a breathtaking view; with the Futurus binocular line, it's all part of the monolithic body. The exclusive Eclipse™ lens covers create a new level of versatility and comfort in binocular use. The Eclipse™ lens caps are incorporated in the Futurus' protective Rubber Armor™ to shield the lenses in any situation at a moments notice, creating a stylish, first-rate binocular.
Home | Contact Us | About KERIF | Export Regulations | How to Order
<![if !vml]>

<![endif]> <![if !vml]>

<![endif]>
(702) 324-6463 / (702) 869-8451 FAX
sales@nitevis.com or kerifnightvision@earthlink.net