| | |
| --- | --- |
| | Bed Vaults |
| | |
| | |
| | |
| | PVS-7 Parts |
| | |
| | Scopecoat Covers |
| | |
| | |
| | |
| | |
| | |
| --- | --- |
| | |
| | Doctor Optic MRD |
| | |
| | |
| | |
| | |
| | |
| --- | --- |
| | GloWands |
| | |
| | |
| | |
| | |
| | |
| | |
| | |
| --- | --- |
| | |
| | AN/PVS-31 BNVD |
| | |
| | |
| | |
| | |
| | BTS Thermal |
| | GPNVG |
| | G15 |
| | |
| | |
| | |
| | |
| --- | --- |
| | |
| | IFF-67 Blood Markers |
| | |
| | |
| | |
| | |
| | |
| --- | --- |
| | |
| | |
| | |
| | AN/PVS-15 |
| | ATN G15 |
| | ATN NVG7 |
| | ATN PVS7 |
| | ATN PS15 |
| | BNVD |
| | ENVG Fusion |
| | SENVG Fusion |
| | SENTINEL BNVS |
| | |
| --- | --- |
| | |
| | |
| | |
| | |
| | DBAL-A2 |
| | |
| | |
| | |
| | |
| | |
| | |
| | |
| | |
| | |
| | |
| | |
| | |
| --- | --- |
| | |
| | AN/PVS-18 M983 |
| | GT14 |
| | |
| | |
| | |
| | LRS Surveillance |
| | |
| | |
| | |
| | |
| --- | --- |
| | BTS Thermal |
| | |
| | |
| | |
| | |
| | |
| | |
| | |
| | |
| --- | --- |
| | Bed Vaults™ |
| | |
| | |
| | Extreme Series |
| | Mobile Command |
| | |
| | TrunkVaults™ |
Helpful Info
Export Regulations
FAQ's
How to Order
Terms & Conditions
<![if !vml]>

<![endif]>KERIF Price: $6,995.00
LE/Govt.: $Call for Discount


<![if !vml]>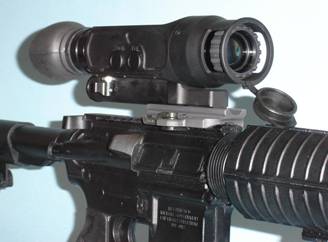 <![endif]>EMX Zebra MK2-A Features:

7 – 14 Micron Thermal Weapon Sight

160x120 Amorphous Silicon FPA from L-3

No illuminators Required

See in complete darkness

Lightweight and balanced for the shooter

Fits Picatinny Rail Mount

External NTSC VIDEO Output Port

(3) CR123 Battery Operation

11° Manual Focus Lens

1 Km Detection Range (Man sized target)

30 Hz Frame Refresh Rate
<![if !vml]>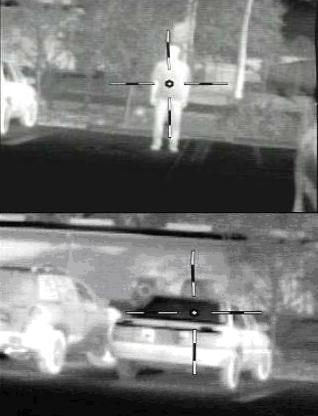 <![endif]>
Using only 3 CR123 batteries and weighing only 2.4 lbs, the Zebra MK2-A TWS - Thermal Weapon Sight features a 160 x 120 uncooled microbolometer with a crisp 640 x 480 output video resolution that is refreshed at a 30 Hz frame rate to prevent that "choppy" static image.
Lightweight and balanced to prevent that top heavy feeling, this ruggedized TWS offers three lens options (11°, 17°, and 32°) and comes standard with a 2X Digital Zoom feature to increase your Detection and Acquisition Ranges.
The Zebra MK2-A TWS also features a selectable Black Hot/White Hot pushbutton that allows the user to choose which Polarity works best for their situation. Instead of trying to impossibly position your face comfortably using eyeglasses, the eyepiece features built-in Diopter Adjustments that allow for corrective vision.
An adjustable reticle that helps pinpoint your target can be turned off in spotting mode. When ordering, please specify if you want this feature disabled in 2X mode. Some users prefer to have the reticle on in both modes. Designed for use on M-16, AR-15, M-4 and other light arms that use Picatinny rail mount systems.

These Thermal Weaponsights are built in the USA
Optics (Subject to change without notice)

Field of View

11° (17° and 32° available)

Detection Range

1Km for Man-Sized target

Performance (Subject to change without notice)

NETD

<0.10°C@25°C ambient (typical)

Ambient Operating Range

0°C to +60°C

Start-Up Time / Run Time

≈2 Seconds / >4 Hours using (3) CR123 Batteries

Contrast/Brightness

Automatic

Moving Parts

Micro Shutter (FPA Touch Up)

Video / Sample Rate

RS-170 (NTSC) / 30 Hertz

Output Format

Analog: SMPTE – 170M (NTSC)

Detector Type

Amorphous Silicon Microbolometer 160x120 pixel array
with/640x480 Video Interpolation

Thermal Time Constant

Pitch

Spectral Response

Fill Factor

<21 msec

30µm

7-14µm filter bandwidth

>75%

Operating Temperature

Storage temperature

Weight

Length

-20°C to +85°C

-40°C to +105°C

2.4 lbs

8.75"

<![if !supportMisalignedColumns]>
<![endif]>
EXPORT LICENSE REQUIRED.


Thermal Weaponsights are ITAR Controlled and cannot be exported without written authorization from the US State Department

Home | Contact Us | About KERIF | Export Regulations | How to Order
<![if !vml]>

<![endif]> <![if !vml]>

<![endif]>
(702) 324-6463 / (702) 869-8451 FAX
sales@nitevis.com or kerifnightvision@earthlink.net