FLIR T90 Tactical Night Sight
T90 TaNS Price: $11,400.00 LE/Gov't Discounts Available, Call or email


We adhere to a Minimum Advertised Price (MAP) set by the manufacturer, and anyone not listing MAP is: 1) Breaking the rules; 2) Not an Authorized Dealer; 3) Selling Used Equipment or 4) Is selling inferior "Knock-Offs". If you find a better price, please let us know and we will try to

meet or beat that price

!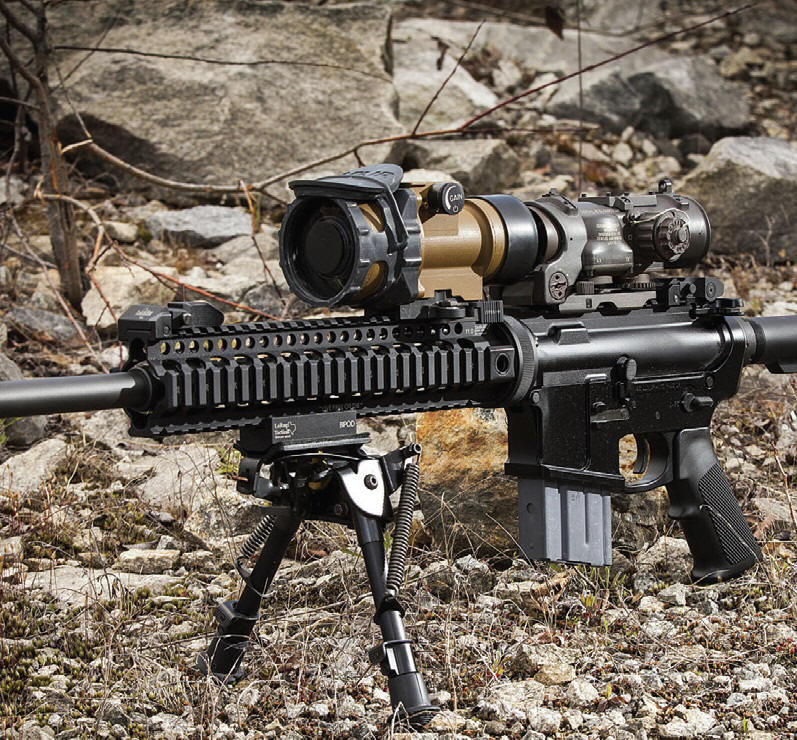 PACKAGE INCLUDES:
Adjustable Quick Detach Throw Lever Mount, Coupling Light Shroud, Batteries, Operators Manual, Graphic Training Aid, Lens Cleaning Kit, Soft Carrying Case
Tactical Night Sight
The MilSight™ T90 TaNS® (Tactical Night Sight®) is a High-Resolution Clip-On Night Vision Device (CNVD) that mounts on any Picatinny (MIL-STD-1913) rail interface forward of an existing scope, adding night vision capabilities to daytime target acquisition platforms.
The MilSight T90 TaNS utilizes a Gen 3 image intensifier tube, a fast f/0.9 Catadioptric lens for a brighter and sharper image in starlight, and patented permanent Boresight Alignment Technology.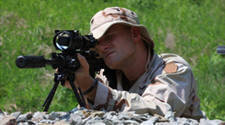 The unit is installed, operated, and removed without tools and without affecting boresight (permanent boresight alignment). The unit can be mounted on a spotting scope for long range reconnaissance, hand-held as a Night Observation Device (NOD), or used in other night-time operations requiring night vision capabilities.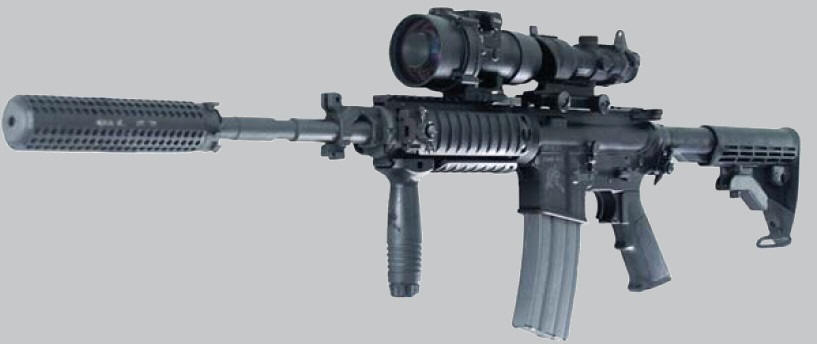 The MilSight T90 TaNS features the proprietary and patent-applied-for Modular Utilitarian Power-Pack System™ (MUPPS™), a detachable, field-replaceable battery compartment that accommodates either AA or CR123 batteries. Also standard on MilSight T90 TaNS is a temperature-compensated low-battery indicator that appears intermittently in the operator's field of vision (when approximately 30 minutes of battery service remains), but does not obstruct or otherwise interfere with the target image.
Optimized for close combat assault rifles, including:

M4

M16

HK416

AK47

The MilSight™ T90 Tactical Night Sight™ (TaNS™) can mount in front of any bore-sighted daytime scope with magnification ranging from (1X) one to (8X) eight power. The TaNS™ does not require any boresighting and once mounted the daysight provides the aiming point. The TaNS™ maintains boresight despite normal misalignments due to mount position errors and does not alter the sighting centerline (parallax is unchanged from dayscope).
The TaNS™ also contains no beam splitter or folded optics to go out of alignment. The TaNS™ is revolutionary when used with a high magnification fixed or variable power Dayscope. The magnification is provided by the Dayscope, which typically has much smaller optics than those associated with normal 4X or 6X night vision Weaponsights. This means there is no loss in system gain or typical f/number loss associated with large optics. Optimized for medium and long-range sniper weapons including the SR-25/MK11, XM107, .338 Lapua, .308 M24, Chandler & 300 Win Mag. Effective on all weapons from carbines to .50 caliber semi-automatic and bolt action sniper rifles.
The TaNS™ includes FLIR's proprietary Shock Mitigation System™ (SMS™), allowing the unit to be used on weapons up to and including .50 caliber bolt-action rifles. The TANS™ is manufactured with the highest quality MIL SPEC Gen III Pinnacle, American Made Image Intensifiers.
FEATURES

Compatible with Standard Sight

Multi-use design

Optimized for close combat assault rifles

Built-in image intensifier protection for added longevity

Small and lightweight

Simple operation

No special batteries required

It's all FLIR inside
BENEFITS

Designed to mount on any MIL-STD-1913 rail interface forward of an existing scope, adding Night Vision capabilities to daytime target acquisition platforms

Offers mission flexibility as a high-resolution night vision weapon sight, mounted on a spotting scope for long range reconnaissance, handheld as an observation device, or used in other nighttime operations requiring night vision capabilities

Effective on all weapons from carbines to .50 caliber bolt action rifles, including the M4, M16, HK416, and the AK47

Includes FLIR's proprietary Shock Mitigation System™ (SMS™), allowing the unit to be used on weapons up to and including .50 caliber bolt-action rifles

Highly portable design reduces operator fatigue

Large, rugged controls for basic image adjustment, no complicated menus to navigate

Runs on common AA batteries

FLIR controls the entire supply chain on the critical technology inside the MilSight T90 TaNS sight ensuring fast service and long term support