| | |
| --- | --- |
| | Bed Vaults |
| | |
| | |
| | |
| | PVS-7 Parts |
| | |
| | Scopecoat Covers |
| | |
| | |
| | |
| | |
| | |
| --- | --- |
| | |
| | Doctor Optic MRD |
| | |
| | |
| | |
| | |
| | |
| --- | --- |
| | GloWands |
| | |
| | |
| | |
| | |
| | |
| | |
| | |
| --- | --- |
| | |
| | AN/PVS-31 BNVD |
| | |
| | |
| | |
| | |
| | BTS Thermal |
| | GPNVG |
| | G15 |
| | |
| | |
| | |
| | |
| --- | --- |
| | |
| | IFF-67 Blood Markers |
| | |
| | |
| | |
| | |
| | |
| --- | --- |
| | |
| | |
| | |
| | AN/PVS-15 |
| | ATN G15 |
| | ATN NVG7 |
| | ATN PVS7 |
| | ATN PS15 |
| | BNVD |
| | ENVG Fusion |
| | SENVG Fusion |
| | SENTINEL BNVS |
| | |
| --- | --- |
| | |
| | |
| | |
| | |
| | DBAL-A2 |
| | |
| | |
| | |
| | |
| | |
| | |
| | |
| | |
| | |
| | |
| | |
| | |
| --- | --- |
| | |
| | AN/PVS-18 M983 |
| | GT14 |
| | |
| | |
| | |
| | LRS Surveillance |
| | |
| | |
| | |
| | |
| --- | --- |
| | BTS Thermal |
| | |
| | |
| | |
| | |
| | |
| | |
| | |
| | |
| --- | --- |
| | Bed Vaults™ |
| | |
| | |
| | Extreme Series |
| | Mobile Command |
| | |
| | TrunkVaults™ |
Helpful Info
Export Regulations
FAQ\\'s
How to Order
Terms & Conditions

CQBL-1 PN: 9030 & 9031 LASER



******


9030 Discontinued


9031(TAN) Discontinued



To Order by Phone, please call:
(702) 324-6463 or email sales@nitevis.com
Close Quarters Battle LASER
The CQBL-1 has a Co-Aligned Visible & Infrared Aiming LASER.



Supplied with: Tape Fastener Loop, Tape Fastener Hook, 7" Remote Cable Switch, DL123 Battery, Foam Padded Shipping Case, Operator's Manual
The
CQBL-1
LASER provides the utmost flexibility in critical situations.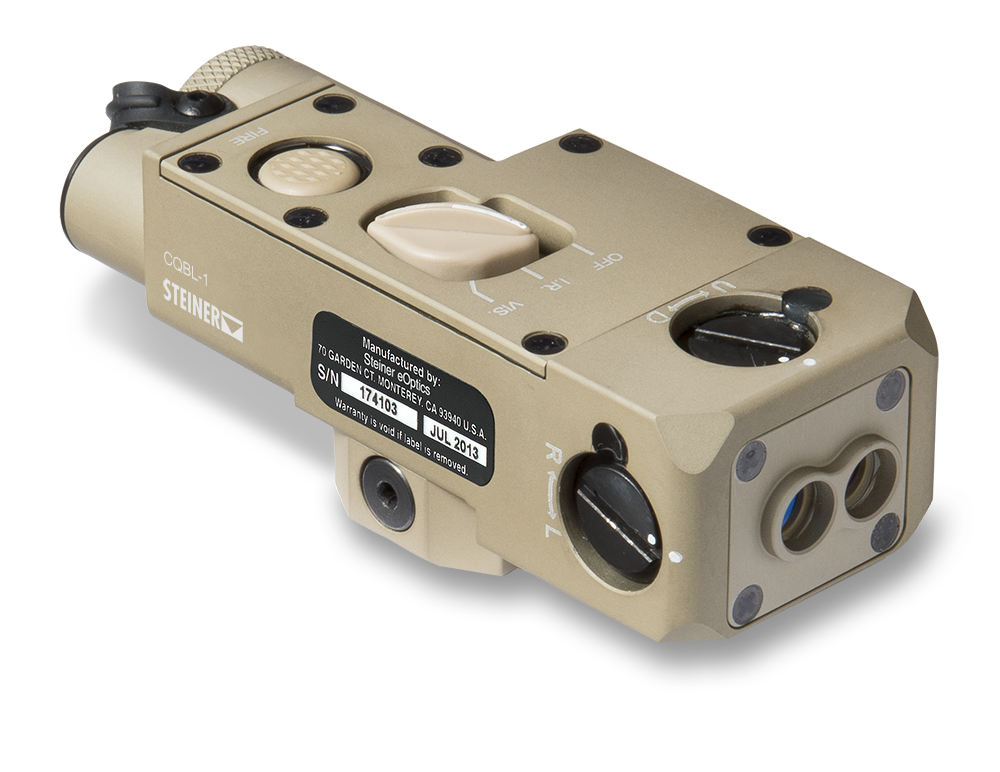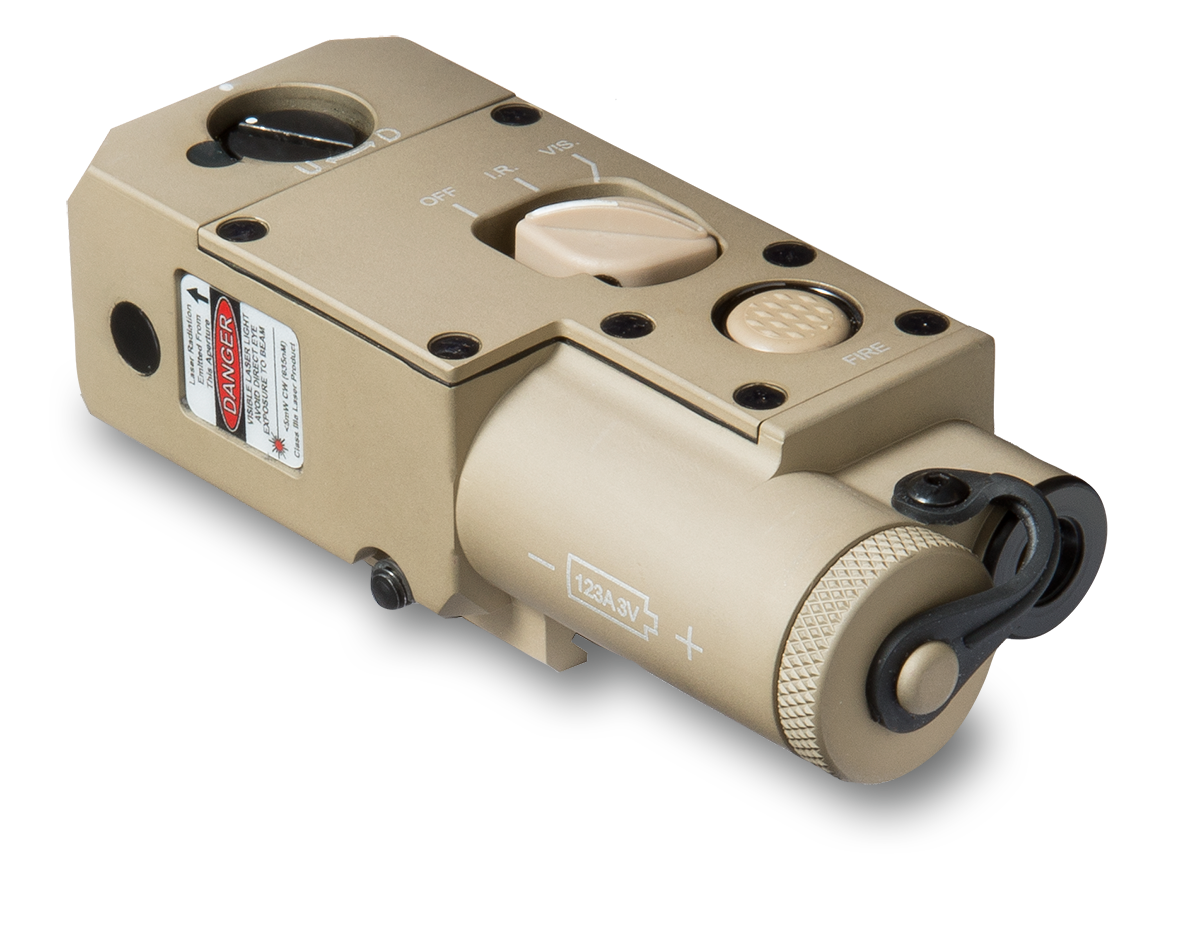 One of the smallest and most rugged dual function lasers available, the CQBL-1 is compatible with virtually every submachine gun and short barrel rifle, and packs the output power needed for use on carbine, rifle and light machine gun systems. The extremely low profile features an integral rail grabber that requires an Allen Key to install. The lack of a Quick-Disconnect Mount allows the CQBL-1 to sit closer to the bore. The dual laser emitters are in line with the bore, so it cannot be mounted at the 12 O\\'clock position on weapons with a front sight base. If you do not run a front Back Up Iron Sight or BUIS, then you can place it at the 12 O\\'clock position, otherwise it must be mounted at the 3 or 9 O\\'clock. Its low profile, lightweight housing was originally designed for a specific high profile VIP protective unit (Secret Service), who required a submachine gun laser solution which was concealable. The CQBL-1 has since proven itself as a valuable tool for law enforcement and self-defense carbines.


Manufactured in the USA using the finest quality materials, with a 3 Year Warranty.
Available for M-4, M-16, and AR-15 rifles.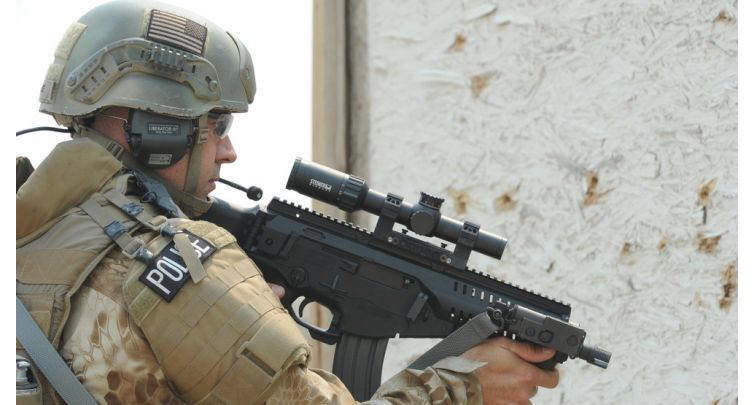 Weighing in at only 6 ounces, the light weight and low profile of the Steiner CQBL-1 enables it to be an effective visible/IR laser combination unit on carbines, rifles, submachine guns, and more. Featuring a 635nm Red Visible LASER and an 850nm Infrared Aiming LASER, it\\'s compatibility with new advanced switching systems - the popularity and usage of the Steiner CQBL-1 has been increasing steadily since its release.
Features
* Rugged 6061T-6 aerospace aluminum housing

* MIL-SPEC Type III Hardcoat anodized

* Co-Aligned Visible & IR Aiming LASER\\'s

* Activation / Mode Selector Switch

* Integrated Activation Switch

* Fully adjustable for Windage and Elevation

* Remote Cable Port

* LASER doesn\\'t obscure iron sight

* Meets MIL-STD-810G for adverse environmental conditions

* Integrated Picatinny Mount

* Powered by One (1) CR123A Battery

* Waterproof to 5 Meters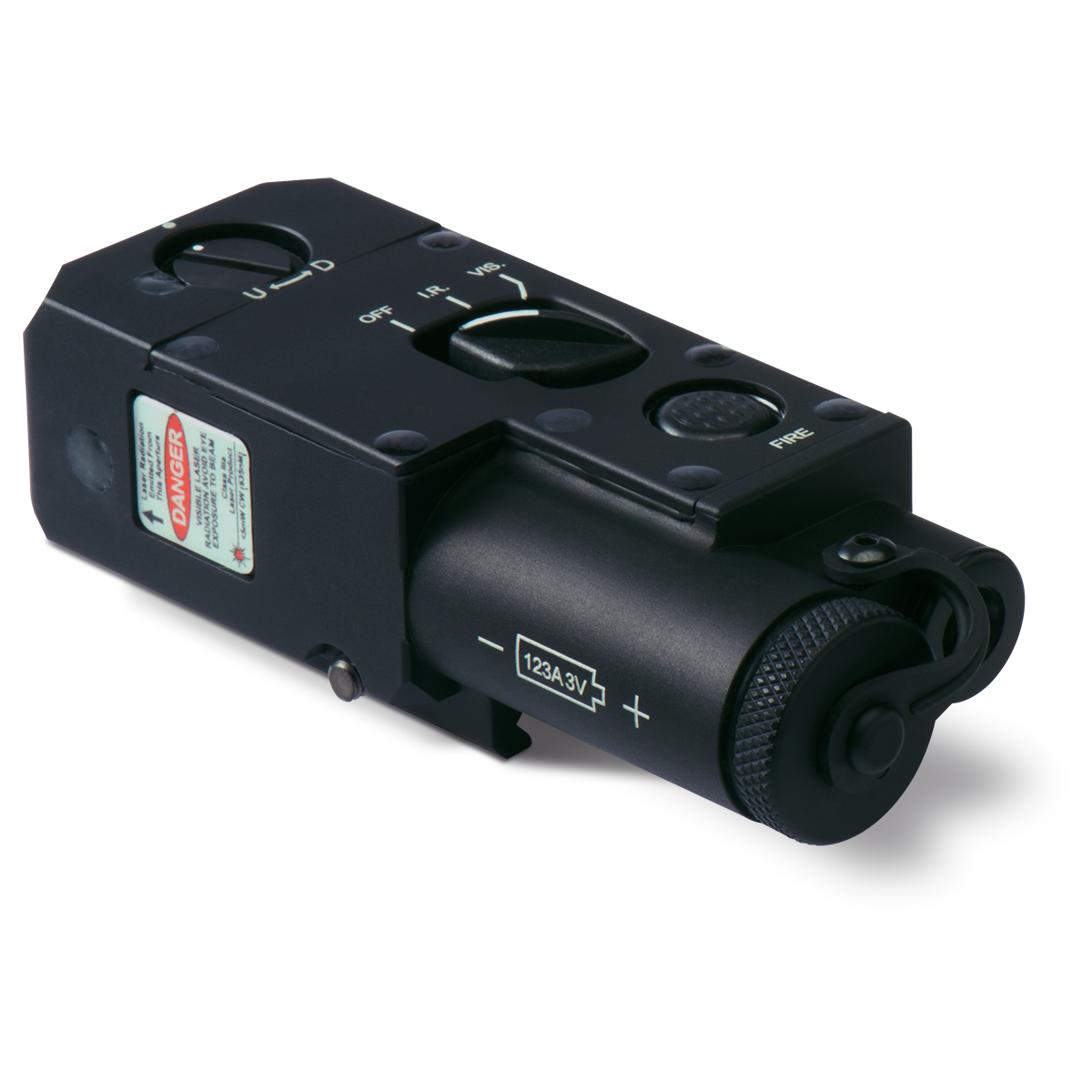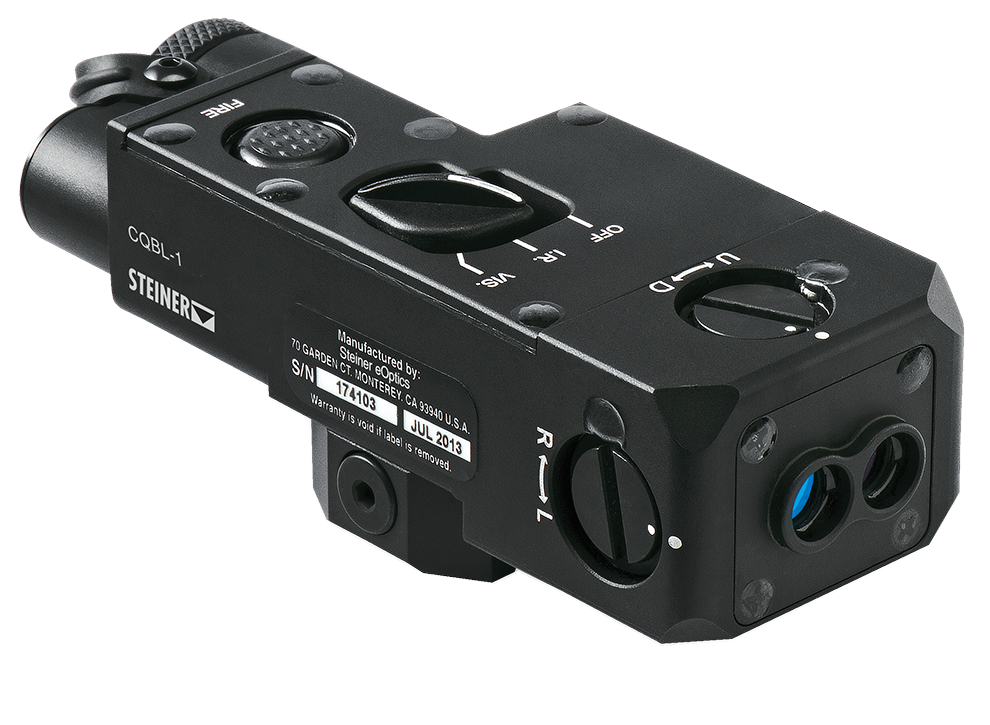 Laser Specifications
Visible LASER
IR Pointer
IR Illuminator
Type:
Class IIIa

Class I

Class I

Power Output:
<5 mW

<5 mW

0.7 mW LED

Wavelength: Red
635nm

850nm LED

850nm LED

Beam Diameter:
8 mm at 25 m (0.315" at 82\\')
Beam Divergence:

0.3 - 0.8 Millirads

Visibility Range: Night/Day
250m/5m

250m/825\\'

Temperature Range:

-40˚C to +51˚C

Battery Type / Life:
(1) CR123A Battery will typically last 3 hours continuous
Mechanical Specifications
Material:
Anodized Aircraft Aluminum 6061T-6
Dim: in (w/Mount)
Length: 4.0 "
W: 1.5"
Height: 1.1"
Dimension: cm
Length: 10.2cm
W: 13.8cm
Height: 2.8cm
Total Weight (oz./g)
6.0 ounces / 170 grams
Environment:
Submersible to 5 Meters (16.4 Feet)
Typical Weapon Types:
M-16, AR-15, and M-4 Rifles, Up to .50 Cal
Patent No.:
5,581,898
Warranty:
3 Years
Useful on a variety of platforms, the Steiner eOptics Class 1 IR Laser is designed specifically to help with your target acquisition. Steiner eOptics Class 1 Infrared Lasers were designed to meet the needs of civilian customers. The LASER\\'s are equipped with a <0.7mW eye-safe Class 1 IR laser and are available for anyone to purchase. It is perfect for engaging targets at distances greater than 250m when used in conjunction with Night Vision Devices such as PVS-14\\'s or Clip-On Weaponsights. These "Civilian Legal" models, Steiner eOptics Class I Lasers, are designed with the same cutting-edge technology and MIL-SPEC housings as their higher powered military counterparts.
Home | Contact Us | About KERIF | Export Regulations | How to Order



(702) 324-6463 / (702) 869-8451 FAX
sales@nitevis.com or kerifnightvision@earthlink.net