| | |
| --- | --- |
| | Bed Vaults |
| | |
| | |
| | |
| | PVS-7 Parts |
| | |
| | Scopecoat Covers |
| | |
| | |
| | |
| | |
| | |
| --- | --- |
| | |
| | Doctor Optic MRD |
| | |
| | |
| | |
| | |
| | |
| --- | --- |
| | GloWands |
| | |
| | |
| | |
| | |
| | |
| | |
| | |
| --- | --- |
| | |
| | AN/PVS-31 BNVD |
| | |
| | |
| | |
| | |
| | BTS Thermal |
| | GPNVG |
| | G15 |
| | |
| | |
| | |
| | |
| --- | --- |
| | |
| | Blood Markers |
| | |
| | |
| | |
| | |
| | |
| --- | --- |
| | |
| | |
| | |
| | AN/PVS-15 |
| | ATN G15 |
| | ATN NVG7 |
| | ATN PVS7 |
| | ATN PS15 |
| | BNVD |
| | ENVG Fusion |
| | SENVG Fusion |
| | SENTINEL BNVS |
| | |
| --- | --- |
| | |
| | |
| | |
| | |
| | DBAL-A2 |
| | |
| | |
| | |
| | |
| | |
| | |
| | |
| | |
| | |
| | |
| | |
| | |
| --- | --- |
| | |
| | AN/PVS-18 M983 |
| | GT14 |
| | |
| | |
| | |
| | LRS Surveillance |
| | |
| | |
| | |
| | |
| --- | --- |
| | BTS Thermal |
| | |
| | |
| | |
| | |
| | |
| | |
| | |
| | |
| --- | --- |
| | Bed Vaults™ |
| | |
| | |
| | Extreme Series |
| | Mobile Command |
| | |
| | TrunkVaults™ |
Helpful Info
Export Regulations
FAQ
How to Order
Terms & Conditions
Burris (Steiner) / L3 ATPIAL / Laser Devices Inc
LASER - Light Amplification by Stimulated Emission of Radiation

Lasers can be used as an Aimer when bore-sighted to a specific weapon or as a Pointer/Illuminator to enhance the target signature when using certain Night Vision Devices. KERIF Night Vision offers a wide array of LASERs, utilized by Military, Local, State and Federal Law Enforcement agency operations.
A LASER is a device that creates a narrow, intense beam of coherent light, can be pulsed or continuous, and can operate in the infrared, visible and ultraviolet spectrum. Lasers in the infrared spectrum are invisible to the naked eye but are visible using certain Night Vision Devices.
Classification of laser emissions is determined by the US Food and Drug Administration (FDA) as a part of laser product regulation to restrict use to appropriate and safe operation.
Class I - Emissions cannot emit laser radiation at known hazard levels.
Class IIIa Intermediate-power Emitters (1-5 mW) which are hazardous for intra-beam viewing
Class IIIb Emission is considered an acute hazard to the skin and eyes from direct radiation.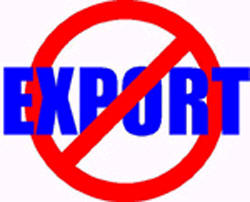 ATP-000-A22 ATPIAL AN/PEQ/15
Low Profile, Standard Power The Advanced Target Pointer/ Illuminator/ Aiming Light (ATPIAL) is designed to be used with (or without) night vision devices to engage enemy targets at night. As the next generation of the AN/PEQ-2A, the ATPIAL offers... Read More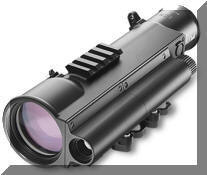 Intelligent Combat Sight *Discontinued*
The Intelligent Combat Sight (ICS) was built with a simple goal in mind: to be the most effective combat sight on the market. It is a fixed 6-power optic with a built-in laser rangefinder and ballistic calculator. At the push of a button the ICS ranges the target and gives the shooter an aiming point based on the target distance and the ballistics of the round being fired. Read More



The Knight Vision MIL Spec AN/PVS-30 Clip-on Night Vision Weapon Sight, adds the latest high performance Gen 3 light intensification night vision to most rifles and day scopes. This product is appropriate for front line long range rifles. The Knight Vision patented technology makes the AN/PVS-30 universal and assures the accuracy of your range-tested day scope boresight will not be degraded. When the AN/PVS-30 is added in front of your Day Scope, your existing optic, eye relief, and cheek weld are undisturbed. Read More...

(SU-232/PAS)*Discontinued*
L-3 Insight Technology Clip-on Thermal Sight is a lightweight, multi-platform thermal imager, providing moving man-sized target
detection performance over 500 meters. The CNVD-T can be weapon-mounted as a stand-alone night vision sight or in combination with existing day optics. The small size of Insights CQB-001-A7 Thermal Night Vision Device makes it ideal for hand-held use... Read more...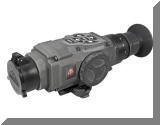 ThOR Thermal Weaponsights Thermal Imaging Has Gone Digital! ATN is proud to introduce the newest line of ThOR Thermal Weapon Scopes. The most advanced night vision technology available is brought to you by the premier company dedicated to providing night vision systems at affordable prices. The new ThOR line is rich with features and options making it the best value of any comparable system on the market. Read more...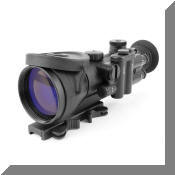 *Discontinued* The D740 4X is the latest iteration, GEN 3 Night Vision Weapon sight, utilizing the latest Ultra military image tube providing 21st Century technology. Rugged yet lightweight construction makes the D740 very reliable and is the most accurate imaging device designed to withstand the rigors of combat use. Designed to compete with the now discontinued 4X & 6X Raptors, the D740, D750, D760, and now the D790 Night Vision Weaponsights will astound you with what they have to offer. Read More...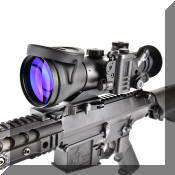 The D750 4X uses two AA batteries for a continuous run time of up to 60+ hours and is guaranteed with maintaining a zero boresight retention on weapons up to 7.62/.308 caliber. Available with Gen 3 Commercial, MIL GRADE or MIL SPEC Pinnacle Auto Gated image intensifiers, including the latest White Phosphor Tubes. Gen 3 systems are also available with or without gain control. Read More...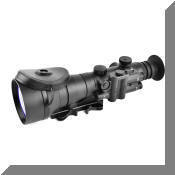 *Discontinued* The D760 6X is a rugged 6X Night Vision Weapon Sight featuring state of the art electronics and optics, and a highly durable aircraft grade aluminum body for reduced weight and improved recoil resistance. The D760 has a detection range of 2394 feet with recognition range at 2157 feet. Read More...


*Discontinued*
The D790 6X is the new and improved upgrade to the very popular D760 6X Night Vision scope. The incorporation of state-of-the-art optics and coating technologies improve range, contrast, clarity, and light transference by more than 20% over the D760. The new ergonomically designed power-supply and control system enables easy on-the-fly adjustments to device power, reticle color, reticle brightness and gain (image brightness) without taking eyes off target. Read More...

ELCAN Optical
ELCAN Optical Technologies is the mission leader with a complete range of battle-tested, premium quality rifle sights in visible and thermal (IR) weapon sights. ELCAN has now combined a complete family of sights under the ELCAN Specter and PhantomIR product lines.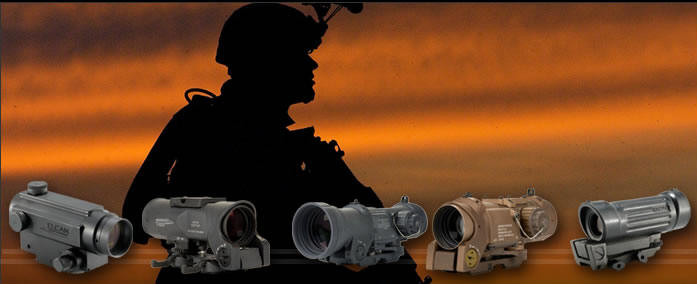 FLIR T-90 TaNS *Discontinued* The MilSight T90 TaNS (Tactical Night Sight is a High-Resolution Clip-On Night Vision Device (CNVD) that mounts on any Picatinny (MIL-STD-1913) rail interface forward of an existing scope, adding night vision capabilities to daytime target acquisition platforms. Read more...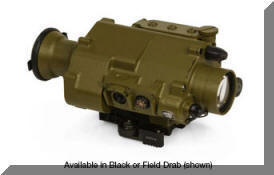 FLIR T70 *Discontinued* Advanced Combat Thermal Sight - Short Range SU-271/PAS ThermoSight is an uncooled Thermal Clip-On Weaponsight with an in-line low profile housing suitable for modern weaponry with flip-down or removable front sight posts. The low profile works with current Rifle Combat Optics (RCO') and minimizes height above the rail. The ACTS-SR provides scene clarity... Read more...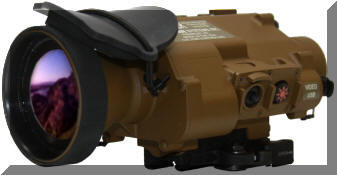 FLIR T75 *Discontinued* Advanced Combat Thermal Sight - Long Range ThermoSight has been specifically designed and optimized for long range weapon platforms with an approximate 875 yard identification range. The size and weight make it ideal for tactical small arms such as the FN SCAR-MK16/17, M4/M16, SR25 all the way up to M107 .50 BMG and similar platforms... Read more...

EOTech HOLOgraphic
L-3 EOTech designs and manufactures electro-optic products and systems. They use advanced laser and holographic technology to enhance optical devices in target acquisition systems and recreational sport optics. EOTech invented, designed, and manufactures the Holographic Weapon Sight (HWS) - the worlds first holographic sighting system for small and medium-sized weapon platforms.




M2124 CNVD-LR (AN/PVS-27 Style)
The advanced design of the M2124 Clip On Night Vision Device (Long Range) eliminates the typical requirement of removing a primary (day) sighting system since the CNVD-LR mounts in line with a standard day optical sight. Combining day and night vision sights eliminates the need to re-zero, since the primary sight remains undisturbed ... Read more...

M2124 CNVD™ (AN/PVS-24 Style)
Significant design improvements will show itself the first time you use it, as the M2124 is based on the military nomenclature AN/PVS-24, extensively used by US Special Operations Forces to gain the advantage at night without sacrificing their existing Day Scopes. No more having to remove your expensive dedicated day scope ... Read more...


Aurora 8010/ITTF7201/VM56
Dayscope/Nightscope The Most Versatile System Available! It is no longer necessary to maintain a dedicated Night Vision weapon and a dedicated Day Weapon system. This Generation 3 device is ready for use 24 hours a day. When light levels get low enough that use of the day scope is prohibited.... Read more...


6X Aquila (AN/PVS-12/12A Type) Utilizes high strength aluminum housing for rugged environments, this 6X Power, Gen III scope delivers up to 60 hours of continuous operation. With an adjustable projected reticle developed primarily for use on 5.56 and 7.62 caliber weapons, and a 5.7 Degree FOV (same as Raptor) you can be sure to see what goes bump in the night. Both the Windage and ... Read more...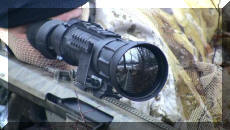 CS6000 The Crew Served Thermal Weapon Sight (CSTWS) or "Heavy TWS" utilizes market preferred Vanadium Oxide (VOx) Microbolometer thermal imaging technology, utilizing a heafty 103mm lens and boasts an impressive 640x480 resolution and 25 Micron Pitch.
Menu-based, push-button controls allow you to select which reticle best suits your operation and offers several adjustments, including polarity and brightness to facilitate use in all conditions. The Heavy Thermal Weapon Sight weighs in at only 3 pounds 8 ounces and... Read More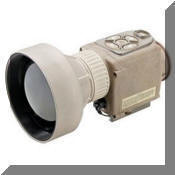 CT3-001-A3 Tan or CT3-001-A6 Black L-3 Insight Technology CNVD-T3 is a battery operated, weapon-mounted, thermal imaging device with an integrated digital camera. It may be used in conjunction with other optical sights, or as a handheld unit. It allows for observation, target identification, and target acquisition during the day or in adverse conditions such as light rain or snow, dry smoke, and low light to total darkness. ... Read more...


WarriorIR Intermediate Thermal Weaponsight ITWS
The WarriorIR with MicroIR™ technology is a Thermal Weaponsight designed for a variety of weapon platforms. This gives the shooter a true 24 hour all weather sighting capability in all conditions. This system has been extensively field-tested by the Dismounted Battlespace Battle Labs at Fort Benning and various field units.


NVRS 2.5x42 Titanium Night Vision Rifle Scope, Gen 3, MilDot type luminous reticle with on/off switch, Adjustable lit Red on Green Reticle, Remote ON/Off illumination Pulse IR Control, 15 Degree FOV, 2.5X Mag., 2 AA batteries, 800m Recognition Range Read more..


Aimpoint Aimpoint is recognized as a worldwide leader and originator of the red dot sighting technology. After more than 30 years of working closely with military weapon systems experts, experienced hunters and marksmen around the world, Aimpoint sights remain the top choice for combining speed and accuracy. Aimpoint sights have been used by hunters around the world to take virtually every type of game. From Cape buffalo in Africa to Kodiak bear in Alaska.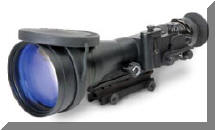 6X Raptor The Ultimate Night Weaponsight, 6X Power, Gen III MILDOT Reticle, 5.7 Degree FOV, Bright Source Protection, able to withstand the recoil of most weapons including .50 cal Read more...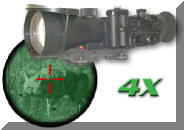 4X Raptor Based on the same design features but in smaller, and much lighter 4X Magnification, Gen III, Duplex Reticle, 8.3 Degree FOV, Bright Source Protection, can withstand the recoil of most weapons including .50 cal. This is the Weaponsight of choice for most Hog Hunters, Sportsman and Varmint Hunters because of its smaller design. The 4X Raptor gives you more than enough range and clarity to get the job done right! Read more...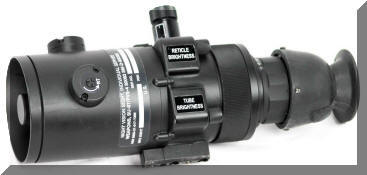 AN/PVS-4 The AN/PVS-4 mounts on virtually any assault or sporting firearm, as well as to both video and photographic cameras for unmatched cost-effectiveness. You can use our Photo Adapter to connect it to a 35mm SLR step-up ring--no need for a costly relay lens assembly for 35mm photography. Read more...


EMX Zebra Thermal Weaponsight
Using only 3 CR123 batteries and weighing only 2.4 lbs, the Zebra MK2-A TWS - Thermal Weapon Sight features a 160 x 120 uncooled microbolometer with a crisp 640 x 480 output video resolution that is refreshed at a 30 Hz frame rate ... Read More...

Clip-On Thermal Imager The Clip-on Thermal Imager, is the most versatile thermal system. Use alone as a hand held or head/helmet mounted thermal system or you can clip it onto an existing night vision device to create a fused image of night vision and thermal together... Read more...

Home | Contact Us | About KERIF | Export Regulations | How to Order



(702) 324-6463 / (702) 869-8451 FAX