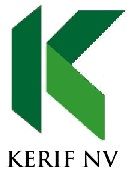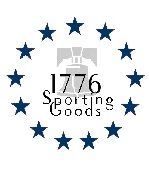 KERIF Night Vision offers numerous configurations of Night Vision Systems, specializing in State-of-the-Art Military & Law Enforcement, professional Safety & Security Agencies, and hundreds of lower-cost Commercial Systems. Our diverse product base can tailor fit your needs (and wants) to fit your budget. Whether outfitting a Special Forces Team or looking to enhance your camping experience, we can help.


LASER - Light Amplification by Stimulated Emission of Radiation
We offer a wide array of LASERs, utilized by Military, Local, State & Federal Law Enforcement agencies. Lasers can be used as an Aimer when bore-sighted to a specific weapon or as a Pointer/Illuminator to enhance the target signature when using certain Night Vision Devices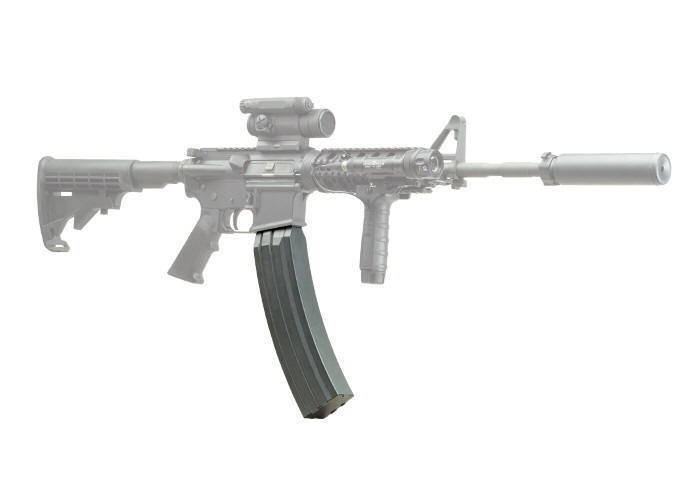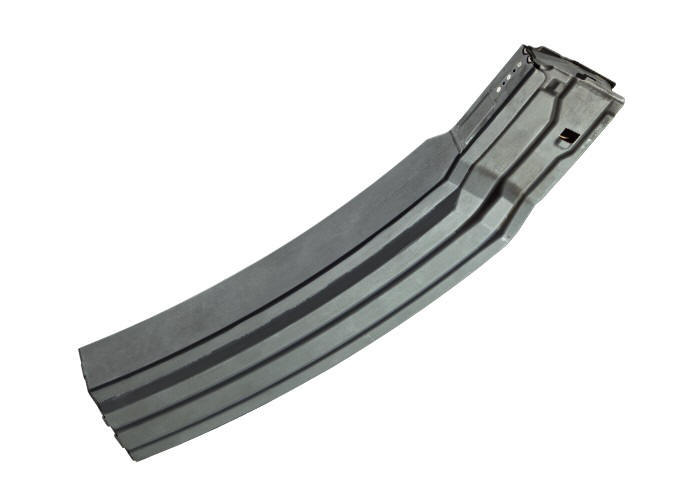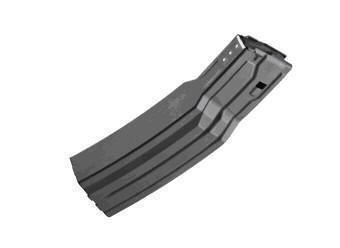 MAG5-100 100 Round High - Sold Out
MAG5-60 60 Round High Capacity Magazine Sold Out
SureFire High-Capacity magazines provide distinct tactical advantages: increased initial firepower in ambush situations; fewer reloads overall, which means less downtime and target distraction in a firefight; fast and easy magazine insertion, even with a closed bolt; less bulk compared to drum magazines, enabling a normal weapon grip.

Glo-Tape
In the same way that coatings on modern combat fighter jets are tuned to absorb radar wavelengths, Warrior Glo Tape uses a specially-formulated coating to catch select visible light bands and only reflect IR wavelengths. While it is true that some visible light is reflected back from the surface, reflection in low-light conditions is considered to be almost zero. The reflected IR light amount is substantial, and coupled with military night vision IR systems creates a beacon of light which marks a friendly unit to team members.

Guardian Beacons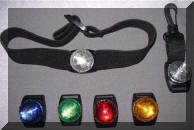 52000 (A) Amber: 590nm
52001 (R) Red: 640nm
52002 (B) Blue: 465nm
52003 (G) Green: 565nm
52004 (W) White
52101 (IR) Infrared 880nm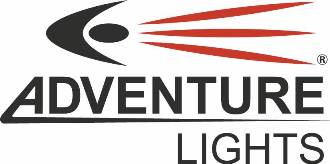 Visible: Guardian Beacons:

Flashing

or Steady On
*Includes Belt Clip and Batteries! Click for details
Programmable Visible: Mockingbird Guardians:


* Attach around wrist/ankle with OPTIONAL Velcro Strap

* Belt Clip included

* Optional Key Chain with clip

* Optional Magnetic Base (...attach to vehicle for emergency lighting)


VIP (Visual Identification Projector) Beacons
Visible or Infrared or Both (Dual Spectrum)
*Explosion Proof* ARMORY SAFE*
Programmable Mockingbird or Chameleon VIPs Available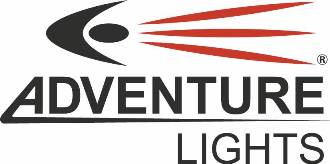 * Infrared Light can be seen up to 20 miles in darkness
* Steady-on mode provides hours of operational light
* Flashing mode provides up to 300 hours of operational light
* Uses an eye safe LED, Lifetime bulb (up to 100,000 hours)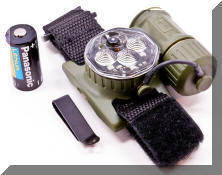 The Neptune multi-purpose beacon is a multi function signal light developed to provide the soldier with several ID and illumination tools in one compact package. The Neptune light produces a wide, variable-output, flashing or constant on, visible or infrared signal. In flashing IR mode, the intense brightness of the Neptune signal allows it to be used as either an individual or vehicle Combat ID marker. In visible signal mode, the beacon can be used as either a land or water distress signal.

Infrared Lighting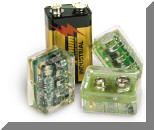 9 Volt Beacons/Markers *Battery not included (Infrared & Visible)

902111IR IR-14 Infrared Phoenix-Jr. "Firefly"
902212IR IR-15 Infrared Programmable Phoenix 1.5
902311IR IR-25 Infrared Programmable Phoenix 2.5

Click here for details...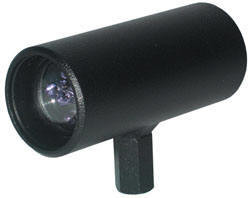 Infrared Vehicle lights are plentiful. What is not so common are lights that can take the punishment of military vehicles. This series of nearly indestructible lights from Adventure Lights, Inc do their duty in the harshest environments with features not found on other vehicle lights.
The light is factory installed on many new HUMVEES and can be installed on most other vehicles where extreme use and covert illumination is needed.

Light Source: IR or Visible Red, Blue, Green, Yellow, and White colors available

SSI-LS-2 Flashing Will emit a bright INFRARED light continuously for up to 1 month using just one 9-Volt Battery (not included).
SSI-LS-2A Steady On Will emit a bright Steady INFRARED light continuously for up to 1 month using just one 9-Volt Battery (not included).

GloWands: IR or Visible Red, Blue, Green, Yellow, and White colors available
GloWands & eGloSticks
(3 Batteries & Velcro Strap Included) 6 Lights/pack


IR-149 (A)14"

Amber: 590nm


IR-149 (R)14"

Red: 640nm


IR-149 (B) 14"

Blue: 465nm


IR-149 (G)14"

Green: 565nm


IR-149 (W) 14"

White


IR-149 (IR)14"

Infrared (IR): 880nm



IR-139 (A) 6"

Amber: 590nm


IR-139 (R) 6"

Red: 640nm


IR-139 (B) 6"

Blue: 465nm


IR-139 (G) 6"

Green: 565nm


IR-139 (W) 6"

White


IR-139 (IR) 6"

Infrared (IR): 880nm



IR-249 Tactical Marshalling Wand 14" (5 Batteries) (Red/IR)

FingerLight: IR or Visible Red, Blue, Green, Yellow, and White colors available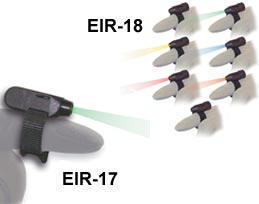 Finger Lights *Batteries Included!*
Originally designed for Military Cockpit Illumination
48-72 hrs Battery Life (L-1154) 8 Degree Beam Spread

Infrared (IR): 880nm

only visible w/Night Vision devices


Amber: 590nm




Red: 640nm




Blue: 465nm




Green: 565nm




White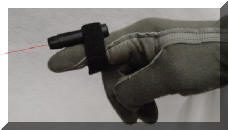 SSI-FL10 Finger-LASER (Red LASER)
Finger mounted LASER pointer


Cap Lites are similar to Mike Lites. They are a good source when needing to mount a light onto a "tankers" microphone boom (M138). However, these are great for hunting and fishing as well. Ever tried to tie a fishing lure at night and hold a flashlight? How about walking into or out of that favorite hunting spot in the dark. Very handy having light to see and have your hands free! Great for mechanics too.

Stop Throwing away money on Chem Lights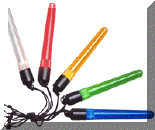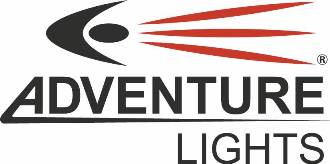 Lazer Stik Dual Function
Visible or Infrared LR44 Battery Operation
Discontinued***Limited Stock Available
* AND Steady On (Flip Battery to Change Modes)
* Steady-on mode provides hours of operational light
* Includes Wrist Lanyard and Battery
* Flashing mode provides up to 300 hours of operational light
* Operates in temperatures ranging from -20 C to +50 C
* Lifetime bulb (up to 100,000 hours)
* Uses an eye safe LED
Advantages over Chemical Lights
* Reusable time after time
* Able to utilize a Flash Mode by simply turning the battery over
* A simple twist of the cap turns the light on and off
* Pays for itself after the first 12 uses vs continuing costs of chemical lights
* Waterproof up to 100 meters and even floats upright!
* Environmentally friendly

AA Lazer Stik Steady On Visible or Infrared AA Battery Operation


Discontinued***Limited Stock Available
Re-usable "Chem-Lights" The PowerGrip is a Steady-On only version of the Lazer Stik that can be seen over 2 Km/1.2 Miles and will provide over 50 hours of bright light using common AA batteries. This rugged waterproof light has a handle that forms a comfortable grip as well as an attachment tool. The PowerGrip may well become the replacement of choice over chemical sticks and other less durable light products.

Mike/Lip Lights

Independently provides local illumination for a pilot or ground crew without jeopardizing long distance Night Vision. Latched and momentary switches. 1.5" x 1.75" x 1", Weighs only 2 Grams without batteries. Pushbutton selectable Spot/Flood & Thumbwheel Intensity Control.
The Universal Ball Joint Mount can be fitted to any microphone boom (1 or 2 wire) and the 2.75" x 1.75" x .75" battery pack (2 Standard AA) is mounted to the pilots helmet with a Velcro break-away safety attachment and joined by a 24" screened cable plug that can be unplugged while being stored. 16 Degree Beam Spread Spot / 150 Degree Flood (3 LED)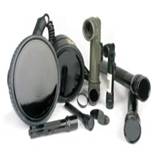 Flash, Spot & Flood Lights

Enhance your Night Vision Detection Range and Recognition Abilities simply by adding an inexpensive Infrared Light. These come in many styles, functions and Power Ranges to fit your needs. Operates the same as a regular Flashlight or Spotlight when used with Night Vision Devices, yet undetectable to the naked eye. Keeps your position covert while brightly illuminating your target.

These high security safes and in-vehicle storage systems offer secure storage for both the Public Safety sector and for the Sporting Goods Market. Both the high security safes and the secure in-vehicle storage conform to the high standards delivered by any Smith & Wesson firearm.

Infrared Filters click for details


Inexpensive way to quickly convert your flashlight or spotlight into a powerful Infrared illuminator.
Dramatically increase the clarity and range detection of Night Vision equipment, while remaining covert. Unseen, to the the Human Eye, yet incredibly bright when viewed with most Gen 3 image intensifiers.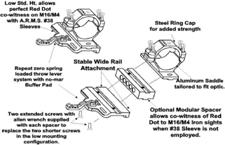 SWAN Sleeves
Patented Throw Lever Technology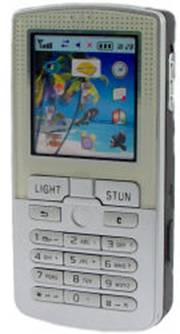 STUN GUNS...This "cell phone" cannot call for help but with 900,000 to 3,000,000 volts of protection you will not need to! This is the most realistic looking cell phone stun gun on the market today. With the built in 12 LED flashlight, you will never be left in the dark again. The slender, compact size (less than 4 inches tall) provides discrete protection and a convenient flashlight.
To prevent accidental discharge it has two levels of safety. A handy and stylish holster is included for easy carrying, or just slip it into a purse or pocket. As with all high quality Stun Guns this unit comes with a lifetime warranty. It is Gray with a Black border (ICP9000 is White and Pink). Dimensions are 4 x 2 x 1 and it operates on three (3) CR2 batteries (not included) which are available at most camera stores and through KERIF Night Vision.
Suggested Retail = $79.95 CLEARANCE PRICED
P/N: ICP900-TB, Tan Body, Black Case
P/N: ICP900-PP, Pink Body & Case
P/N: ICP900-OB, Orange Body, Black Case

Home | Contact Us | About KERIF | Export Regulations | How to Order



(702) 324-6463 / (702) 869-8451 FAX