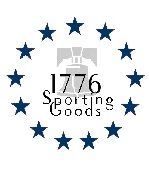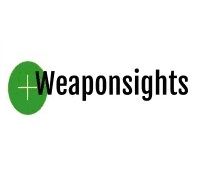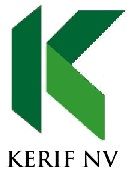 Sort By: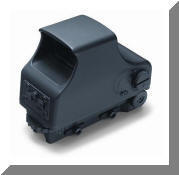 ***DISCONTINUED***
EOTech MK56 Holographic Weapon Sight MK56 is a highly visible, incredibly accurate targeting optic specifically for use on large, crew-served weapons such as HUMVEE mounted machine guns and other heavy firearms. Featuring a sight window that is 2.5x larger than the standard window found on other holographic sights, the MK56 is... Read More...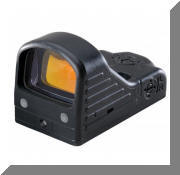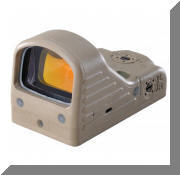 The L-3 EOTech MRDS (Mini Red Dot Sight) is a PASSIVE, Red Dot, Reflex Weapon Sight designed for ranges of less than 150 meters. It may be used as a stand-alone primary sight or as a secondary back-up sight when mounted on top of another optical sight, such as the ELCAN SpecterDR.

The L-3 EOTech HHS1, HHS2, HHS3, HHS-GRN or the NEW HHSV Combine the G33.STS Magnifier along with an EOTech Sight. For the infantryman, target ranges vary in ever changing battlefield conditions. The HHS provides a solution for engaging threats in CQB situations, then quickly transitioning to a 500m targeting or surveillance situation, and then quickly back to a 25m room clearing exercise.

The EOTech G33.STS 3X Magnifier is shorter and lighter than previous models. The improved mount provides faster transitioning from 3X to 1X. The G33.STS offers tool free azimuth adjustment, a larger field-of-view and an adjustable Diopter for improved, precise focusing.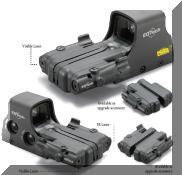 With the EOTech LBC & LBC2 Laser Battery Caps ***DISCONTINUED***Accessory your shooting experience will be elevated past what you thought achievable. These Red Dot Sight Accessories from the specialists at EOTech, are made using top-rated materials and construction to deliver a lifetime of consistency. Customarily, EOTech has been devoted to producing high-quality merchandise that are perfect for shooters from almost any walk of life. The EOTech Laser Battery Cap Accessory is the immediate result of that commitment to their craft and care for the consumer.


518.A65 and 558.A65 *New Item*
Buttons on Side (not in back) to support Night Vision Equipment and Magnifiers
Traverse 2 AA Battery Model reduces sight length to 2 ¾"
65 MOA Ring / 1 MOA Dot Reticle
558.A65 is Compatible with Night Vision Systems (Tandem Operation)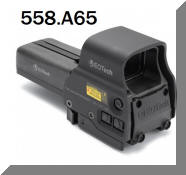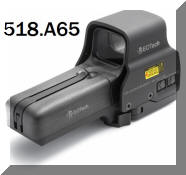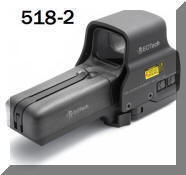 EXPS3 NSN: 1240-01-587-9345
Buttons on Side (not in back) to support Night Vision Equipment and Magnifiers
Traverse CR123 Battery Model reduces sight length to 2.75"
Choice of 3 Ballistic Reticles and 2 Colors
Raised 7mm base for Iron Sight Access
Quick Detach Throw Lever Type Mount
Compatible with Night Vision Systems (Tandem Operation)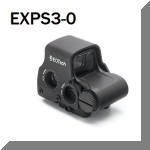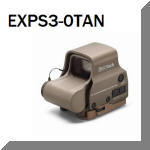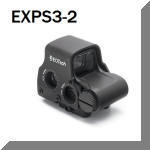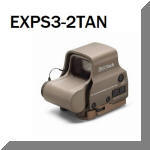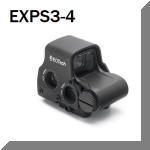 Buttons on Back
Traverse CR123 Battery Model reduces sight length to 2.75" of rail space
Choice of 3 Ballistic Reticles
Raised 7mm base for Iron Sight Access
Compatible with Gen 1, 2 & 3+ Night Vision Systems (Tandem Operation)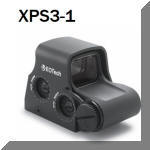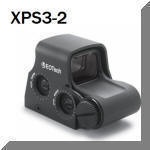 Buttons on Side of Sight (not in back) to support G33 Magnifier
Traverse CR123 Battery Model reduces sight length to 2.75" of rail space
Choice of 2 Ballistic Reticles
Raised 7mm base for Iron Sight Access

Buttons on Back
Traverse CR123 Battery Model reduces sight length to 2.75" of rail space
Choice of 6 Ballistic Reticles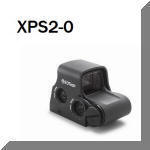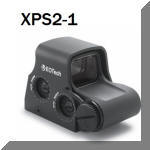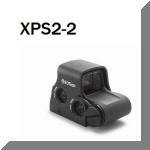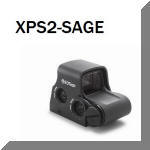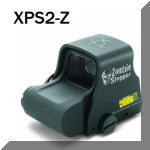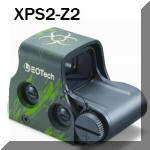 512.A65 NSN: 1240-01-533-0941
Choice of 4 Ballistic Reticles and 3 Colors
(2) AA Battery Model (Supports Lithium, Alkaline, and Rechargeable)
Function buttons on back side (facing operator)
20 Brightness Settings w/Scrolling Feature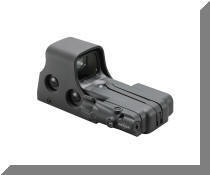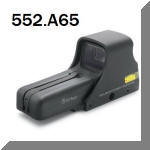 552.A65 NSN: 1240-01-492-5264
AA Battery Model (Supports Lithium and Alkaline)
Non-Reflective Black with Hard Coat Finish
Fits to standard 1" Weaver Dovetail/Picatinny Rail
65 MOA Ring / 1 MOA Dot Reticle Submersible to 33\'
Compatible with Gen 1, 2 & 3+ Night Vision Systems (Tandem Operation)



Ballistic Drop Compensated Reticle for .308 caliber
AA Battery Model (Supports Lithium and Alkaline)
Mount: MIL-STD-1913 "Picatinny" Rail
Non-Reflective Black with Hard Coat Finish
65 MOA Ring / 1 MOA Dot Reticle
Submersible to 33\'
Compatible with Gen 1, 2 & 3+ Night Vision Systems (Tandem Operation)
XPS2-300 .300 Blackout
Mounts to a 1" Weaver or MIL-STD 1913 Picatinny Rail Repeatable to within 1 MOA when remounting
Runs 600 continuous hours at setting 12 on (1) CR123 Lithium Battery
65 MOA Ring / 1 MOA Dot Reticle

556.A65 *Discontinued*
Buttons on Left Side of Sight (not in back)
CR123 Lithium Battery Model
Fits to standard 1" Picatinny (MIL-STD-1913) Rail
Raised 7mm base with knurled cross bolt
Compatible with Gen 1, 2 & 3+ Night Vision Systems (Tandem Operation)
553.A65 - *Discontinued*
USSOCOM Standardized SU-231/PEQ
Dual ARMS throw levers with raised 7mm base
65 MOA Ring / 1 MOA Dot Reticle
CR123 Lithium Battery Model
Submersible to 66\'
Compatible with Gen 1, 2 & 3+ Night Vision Systems (Tandem Operation)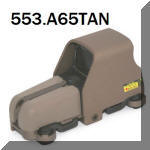 553.A65TAN *Discontinued*
NSN: 1240-01-533-0941 - Flat Dark Earth Hood/Base/Battery Cap
USSOCOM Standardized, Type Classified SU-231/PEQ
Dual ARMS throw levers with raised 7mm base
65 MOA Ring / 1 MOA Dot Reticle
CR123 Lithium Battery Model
Submersible to 66\'
Compatible with Gen 1, 2 & 3+ Night Vision Systems (Tandem Operation)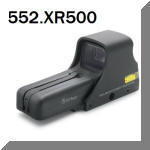 552.XR500 *Discontinued*
Ballistic Drop Compensated Reticle for .50 caliber
AA Battery Model (Supports Lithium and Alkaline)
Mount: MIL-STD-1913 "Picatinny" Rail
Non-Reflective Black with Hard Coat Finish
65 MOA Ring / 1 MOA Dot Reticle
Submersible to 33\'
Compatible with Gen 1, 2 & 3+ Night Vision Systems (Tandem Operation)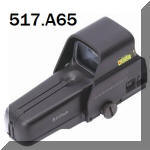 517.A65 *Discontinued*
Raised front base fits over M4 & M16 Style Hand Guards
(2) AA Battery Model (Supports Lithium, Alkaline, and Rechargeable)
65 MOA Ring / 1 MOA Dot Reticle
Function buttons on left side
20 Brightness Settings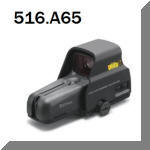 516.A65 *Discontinued*
Raised 7mm Base w/Knurled Cross Bolt
(2) CR123 Lithium Battery Model
65 MOA Ring / 1 MOA Dot Reticle
Function buttons on left side
20 Brightness Settings w/Scrolling Feature
551.A65/1 NSN: 1240-01-485-0441 *Discontinued*
N Battery Model (Smaller Version of the 552 Models)
Fits to standard 1" Weaver Dovetail/Picatinny Rail
Non-Reflective Black with Hard Coat Finish
65 MOA Ring / 1 MOA Dot Reticle
Submersible to 33\'
Compatible with Gen 1, 2 & 3+ Night Vision Systems (Tandem Operation)

552.D1 *Discontinued*
AA Battery Model (Supports Lithium and Alkaline)
Mount: MIL-STD-1913 "Picatinny" Rail
Non-Reflective Black with Hard Coat Finish
Consists of 1 MOA Dot Reticle Pattern - No Outer Circle
Submersible to 33\'
Compatible with Gen 1, 2 & 3+ Night Vision Systems (Tandem Operation)
555.A65 *Discontinued*
Dual ARMS throw levers with raised 7mm base
AA Battery Model (Supports Lithium and Alkaline)
65 MOA Ring / 1 MOA Dot Reticle
Compatible with Gen 1, 2 & 3+ Night Vision Systems (Tandem Operation)
557.AR223 *Discontinued*
Buttons on Left Side of Sight (not in back)
AA Battery Model (Supports Lithium and Alkaline)
Ballistic Reticle specific to .223 caliber munitions
Raised 7mm base with knurled cross bolt
Compatible with Gen 1, 2 & 3+ Night Vision Systems (Tandem Operation)


EOLAD-1V *Discontinued*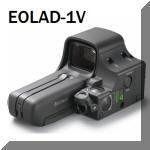 Home | Contact Us | About KERIF | Export Regulations | How to Order



(702) 324-6463 / (702) 869-8451 FAX