| | |
| --- | --- |
| Please Call (702) 324-6463 or email sales@nitevis.com | |

| | |
| --- | --- |
| | Bed Vaults |
| | |
| | |
| | |
| | PVS-7 Parts |
| | |
| | Scopecoat Covers |
| | |
| | |
| | |
| | |
| | |
| --- | --- |
| | |
| | Doctor Optic MRD |
| | |
| | |
| | |
| | |
| | |
| --- | --- |
| | GloWands |
| | |
| | |
| | |
| | |
| | |
| | |
| | |
| --- | --- |
| | |
| | AN/PVS-31 BNVD |
| | |
| | |
| | |
| | |
| | BTS Thermal |
| | GPNVG |
| | G15 |
| | |
| | |
| | |
| | |
| --- | --- |
| | |
| | Blood Markers |
| | |
| | |
| | |
| | |
| | |
| --- | --- |
| | |
| | |
| | |
| | AN/PVS-15 |
| | ATN G15 |
| | ATN NVG7 |
| | ATN PVS7 |
| | ATN PS15 |
| | BNVD |
| | ENVG Fusion |
| | SENVG Fusion |
| | SENTINEL BNVS |
| | |
| --- | --- |
| | |
| | |
| | |
| | |
| | DBAL-A2 |
| | |
| | |
| | |
| | |
| | |
| | |
| | |
| | |
| | |
| | |
| | |
| | |
| --- | --- |
| | |
| | AN/PVS-18 M983 |
| | GT14 |
| | |
| | |
| | |
| | LRS Surveillance |
| | |
| | |
| | |
| | |
| --- | --- |
| | BTS Thermal |
| | |
| | |
| | |
| | |
| | |
| | |
| | |
Helpful Info
Export Regulations
FAQ
How to Order
Terms & Conditions
***Prices Listed on this website are subject to change without notice***
***KERIF Night Vision reserves the right, at our sole discretion, to refuse any sale it deems questionable***
HOW CAN I PURCHASE NIGHT VISION EQUIPMENT?

Fax in your request or Purchase Order to (702) 869-8451
Available 24 Hours

Call in your order to KERIF Night Vision (702) 324-6463

Monday thru Friday 9AM to 5PM PST


email sales@nitevis.com
Available 24 Hours

US Mail: 1027 S Rainbow Blvd #163, Las Vegas, NV 89145
If you have questions, issues or simply need help please contact us with whatever method is best for you.

WHAT PAYMENT OPTIONS DOES KERIF NIGHT VISION PROVIDE?
Currently we utilize the following payment methods:





Credit Card ( Visa, Amex, Discover/Novus, MasterCard )
Check ( Personal or Company Checks:) Shipped only after Approval and Verification
Net Terms Available for Registered Dealers, Govt./LE Only: (Must be Pre-Approved )

CAN I PURCHASE OPTICAL EQUIPMENT FROM OUTSIDE OF THE U.S.?
We have a few manufacturers that can help you get an exporting license if indeed, your Country, Government or Law Enforcement Agency is qualified. To find out more information on this topic we suggest you visit the ITAR (International Traffic in Arms Regulations) reference center.

Once you have reviewed this documentation and believe you qualify to purchase and export, please contact us for purchase.
NO SALE WILL BE MADE TO ANY COUNTRY OR INDIVIDUAL UNLESS THESE RULES AND REGULATIONS HAVE BEEN MET. ALL INTERNATIONAL AND FLEET PURCHASES ARE SUBJECT TO SCRUTINY BY THE GOVERNMENT OF UNITED STATES OF AMERICA. WE SUPPORT THE WAR ON TERRORISM AND WILL DO OUR PART TO KEEP OUR TECHNOLOGY, DATA, COMMUNICATIONS AND EMPLOYEES SECURE AND SAFELY AWAY FROM THE WRONG HANDS.

WHO IS ALLOWED TO PURCHASE MULTIPLE OPTICAL DEVICES?
We can sell multiple devices to anyone in the US who is a legal citizen or company within the borders of the USA and has made payment for the purchase. Fleet purchases from Dealers, Government & Law Enforcement Agencies, Military Personnel and Re-Sellers are always welcome and have the added incentive of fleet purchase discounts. For more information on fleet purchase discounts, please email us at sales@nitevis.com , Fax to (702) 869-8451 or call 1-(702) 324-6463 and request a Price Quote. Requesting a price quote does not require Payment Method information.
If you are requesting Payment Terms, please indicate this on the bid request.
Thank You for giving KERIF Night Vision your Consideration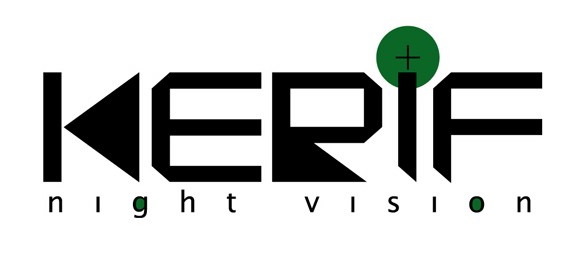 (702) 324-6463 / (702) 869-8451 FAX
email: sales@nitevis.com


Home | Contact Us | About KERIF | Export Regulations | How to Order



(702) 324-6463 / (702) 869-8451 FAX
sales@nitevis.com or kerifnightvision@earthlink.net