| | |
| --- | --- |
| | Bed Vaults |
| | |
| | |
| | |
| | PVS-7 Parts |
| | |
| | Scopecoat Covers |
| | |
| | |
| | |
| | |
| | |
| --- | --- |
| | |
| | Doctor Optic MRD |
| | |
| | |
| | |
| | |
| | |
| --- | --- |
| | GloWands |
| | |
| | |
| | |
| | |
| | |
| | |
| | |
| --- | --- |
| | |
| | AN/PVS-31 BNVD |
| | |
| | |
| | |
| | |
| | BTS Thermal |
| | GPNVG |
| | G15 |
| | |
| | |
| | |
| | |
| --- | --- |
| | |
| | IFF-67 Blood Markers |
| | |
| | |
| | |
| | |
| | |
| --- | --- |
| | |
| | |
| | |
| | AN/PVS-15 |
| | ATN G15 |
| | ATN NVG7 |
| | ATN PVS7 |
| | ATN PS15 |
| | BNVD |
| | ENVG Fusion |
| | SENVG Fusion |
| | SENTINEL BNVS |
| | |
| --- | --- |
| | |
| | |
| | |
| | |
| | DBAL-A2 |
| | |
| | |
| | |
| | |
| | |
| | |
| | |
| | |
| | |
| | |
| | |
| | |
| --- | --- |
| | |
| | AN/PVS-18 M983 |
| | GT14 |
| | |
| | |
| | |
| | LRS Surveillance |
| | |
| | |
| | |
| | |
| --- | --- |
| | BTS Thermal |
| | |
| | |
| | |
| | |
| | |
| | |
| | |
| | |
| --- | --- |
| | Bed Vaults™ |
| | |
| | |
| | Extreme Series |
| | Mobile Command |
| | |
| | TrunkVaults™ |
Helpful Info
Export Regulations
FAQ's
How to Order
Terms & Conditions
<![if !vml]>

<![endif]>
MSRP: = $2,495.00 - $3,295.00
Gov't: Call or email for Discount
We are required to adhere to a Minimum Advertised Price (MAP) by the manufacturer, and anyone not listing this minimum price is breaking the rules, so if you find a better price advertised anywhere, please let us know and we will try to meet or beat that price!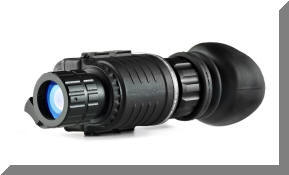 The ruggedly designed Ocelot 1.0x24 night vision monocular comes with many useful features and it rivals well its pricier competition. The monocular is extremely versatile, assembled with a selectable grade Gen 3 tube, and can be operated as a handheld device, head, helmet or weapon mounted.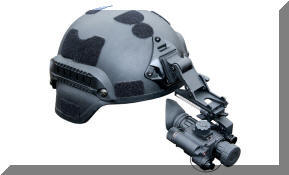 The Ocelot is operated by a single AA or CR-123 battery. This system has Automatic Brightness Control and a built in 5MW IR Illuminator. There is also an internal "Low Battery" and "IR-ON" Indicators. The Ocelot will work with the PASGT or MICH style helmet mount with the NV Mount Adapter.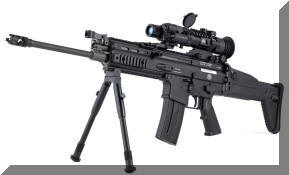 The Ocelot may be assembled with 3.0x, 4.0x, 5.0x, 6.6x, 8.0x or 9.6x magnifier lenses (sold separately) to further extend the viewing capability. Other optional accessories include a Universal Head Gear, Helmet Gear, Weapon Mount, Sacrificial Window, and Day Scope Coupler. Price and Part Numbers to come.
SPECIFICATIONS

Field of View

40˚

Magnification

Unity one power (1X)

Diopter Adjustment

+5 to -5 Diopters

Eye Relief

30mm

Water Intrusion

Meets IPX6 rating

Objective Lens

24mm

Focus Range

9.8" to ∞ (infinity)

Power Source

(1) AA or CR123 Battery

Operation Time

80 hrs (CR123) or 40 hrs (AA)

Weight (w/o batteries)

13.4 oz (380 g)

Size

4.5"L x 2.4"W x 1.7"H

Warranty

2 Years

PART NUMBER

DESCRIPTION

OCELOT-ULT

Pinnacle Ultra MIL-Spec Image Tube

OCELOT-VG

Pinnacle VG MIL-Spec Image Tube

OCELOT-YG

Pinnacle YG MIL-Spec Image Tube

OCELOT-HP+

Pinnacle High Performance Tube

OCELOT-P+

Pinnacle P+ Spec Tube

OCELOT-P

Pinnacle P Spec Tube

OCELOT-WP

Pinnacle White Phosphor Tube

OCELOT-WHP

Pinnacle High Performance White Phosphor Tube

OCELOT-XLS-1

Non Gated Tube

OCELOT-XLS-2

Non Gated Tube and Small Spot in Zone One
TUBE EXPECTATIONS - MAX & MIN SPECS

GEN III

OCELOT
MIL SPEC-ULT

OCELOT
MIL SPEC-VG

OCELOT
MIL SPEC-YG

OCELOT MIL GRADE HP+

OCELOT
MIL GRADE P+

OCELOT
COMMERCIAL P

Power Supply:

Pinnacle

Pinnacle

Pinnacle

Pinnacle

Pinnacle

Pinnacle

Signal to Noise Ratio:

30.0 min.

28.0 min.

25.0 min.

25.0 min.

20.0 min.

16.2 min.

Photocathode Response:

2400 min.

2200 min.

1800 min.

2200 min.

1750 min.

1350 min.

Halo:

n/a **

n/a **

n/a **

n/a **

n/a **

n/a **

Electronic Background Input:

2.5 max.

2.5 max.

2.5 max.

2.5 max.

2.5 max.

2.5 max.

Resolution:

64 lp/mm min.

64 lp/mm min.

64 lp/mm min.

64 lp/mm min.

64 lp/mm min.

57 lp/mm min.

Max Spots Allowed in Each Zone, Spot Size (in.)

ZONE
1___2___3

ZONE
1___2___3

ZONE
1___2___3

ZONE
1___2___3

ZONE
1___2___3

ZONE
1___2___3

...........>.012 - .015

0___0___0

0___0___0

0___0___0

0___0___0

0___0___0

0___0___0

...........>.009 - .012

0___0___0

0___0___0

0___0___0

0___0___0

0___0___0

0___0___1

...........>.006 - .009

0___0___1

0___0___1

0___1___1

0___0___1

0___1___1

0___2___2

...........>.003 - .006

0___0___2

0___0___2

0___2___2

0___0___2

0___2___2

0___2___3

WHITE PHOSPHOR

OCELOT
WPHP

OCELOT
WP

OCELOT
XLS-1

OCELOT
XLS-2

Power Supply:

Pinnacle

Pinnacle

Non Gated

Non Gated

Signal to Noise Ratio:

25.0 min.

16.2 min.

16.2 min.

16.2 min.

Photocathode Response

2200 min.

1350 min.

1350 min.

1350 min.

Halo:

n/a **

n/a **

n/a **

n/a **

Electronic Background Input:

2.5 max.

2.5 max.

2.5 max.

2.5 max.

Resolution:

64 lp/mm min.

57 lp/mm min.

57 lp/mm min.

57 lp/mm min.

Max Spots Allowed in Each Zone, Spot Size (in.)

ZONE
1___2___3

ZONE
1___2___3

ZONE
1___2___3

ZONE
1___2___3

...........>.012 - .015

0___0___0

0___0___0

0___0___0

0___0___0

...........>.009 - .012

0___0___0

0___0___1

0___0___1

0___0___1

...........>.006 - .009

0___1___1

0___2___2

0___2___2

0___2___2

...........>.003 - .006

0___2___2

0___2___3

0___2___3

1___2___3

small spot in Zone 1

Home | Contact Us | About KERIF | Export Regulations | How to Order
<![if !vml]>

<![endif]> <![if !vml]>

<![endif]>
(702) 324-6463 / (702) 869-8451 FAX
sales@nitevis.com or kerifnightvision@earthlink.net