| | |
| --- | --- |
| | Bed Vaults |
| | |
| | |
| | |
| | PVS-7 Parts |
| | |
| | Scopecoat Covers |
| | |
| | |
| | |
| | |
| | |
| --- | --- |
| | |
| | Doctor Optic MRD |
| | |
| | |
| | |
| | |
| | |
| --- | --- |
| | GloWands |
| | |
| | |
| | |
| | |
| | |
| | |
| | |
| --- | --- |
| | |
| | AN/PVS-31 BNVD |
| | |
| | |
| | |
| | |
| | BTS Thermal |
| | GPNVG |
| | G15 |
| | |
| | |
| | |
| | |
| --- | --- |
| | |
| | IFF-67 Blood Markers |
| | |
| | |
| | |
| | |
| | |
| --- | --- |
| | |
| | |
| | |
| | AN/PVS-15 |
| | ATN G15 |
| | ATN NVG7 |
| | ATN PVS7 |
| | ATN PS15 |
| | BNVD |
| | ENVG Fusion |
| | SENVG Fusion |
| | SENTINEL BNVS |
| | |
| --- | --- |
| | |
| | |
| | |
| | |
| | DBAL-A2 |
| | |
| | |
| | |
| | |
| | |
| | |
| | |
| | |
| | |
| | |
| | |
| | |
| --- | --- |
| | |
| | AN/PVS-18 M983 |
| | GT14 |
| | |
| | |
| | |
| | LRS Surveillance |
| | |
| | |
| | |
| | |
| --- | --- |
| | BTS Thermal |
| | |
| | |
| | |
| | |
| | |
| | |
| | |
| | |
| --- | --- |
| | Bed Vaults™ |
| | |
| | |
| | Extreme Series |
| | Mobile Command |
| | |
| | TrunkVaults™ |
Helpful Info
Export Regulations
FAQ's
How to Order
Terms & Conditions
Call for Price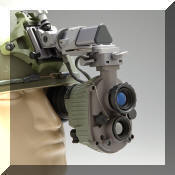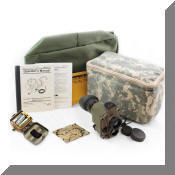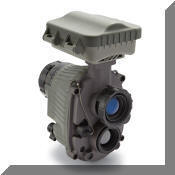 The SENVG Fusion Goggle is the commercial variant of the AN/PSQ-20 ENVG and is the next revolutionary step in night vision technology. This technology is packaged in an optically fused monocular which combines both an image intensified tube and infrared (IR) Microbolometer into one compact unit. This combining of I² and IR technologies is termed "FUSION" and while the SENVG is a TRUE FUSION system, it can also be used as a stand alone I² or thermal imager. The SENVG monocular is approximately the same size as the AN/PVS-14, and utilizes a separate battery pack which provides power for both helmet-mounted and hand-held use. The SENVG can be mounted on the MICH/ACH helmet and provides flip-up, tilt, fore/aft adjustment; left/right eye use; and quick disconnect from the helmet.
Standard Accessories: Digital Camo Soft Case, Lens Cap, Eyecup, Neckcord, Soft Carry Case, Battery Pack, Operator's Manual, Anti-fog Wipes, Reference Guide & Batteries.
Optional Accessory: SENVG Helmet Mount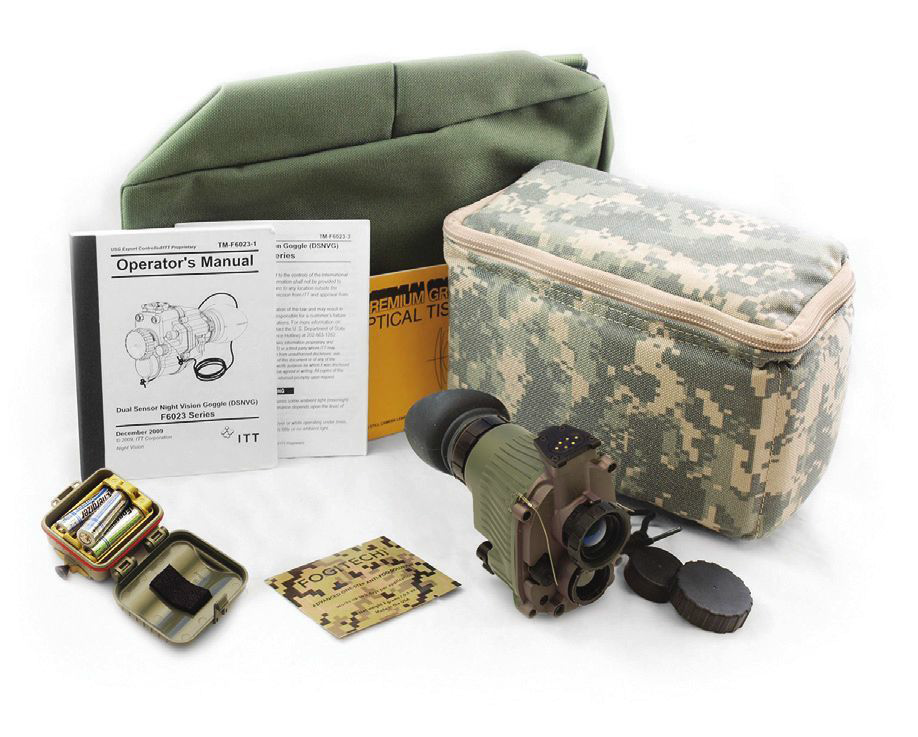 The SENVG is in production to provide fusion (via optical overlay) of I² and IR imagery, to provide the user with the following benefits:
1. Greater situational awareness due to improved threat detection under most battlefield environments; compatible with traditional weapon system ranges.
2. Expanded viewing capability from high-light conditions to total darkness (no light) and through battlefield obscurants, increasing system capability for urban operations.
3. Improved wearing comfort due to better weight balance resulting in less fatigue.
4. Easy-to-use controls similar to proven AN/PVS-14.
5. Non-exit pupil forming eyepiece allows the soldier to maintain full field of view even as helmet shifts during vigorous physical movements.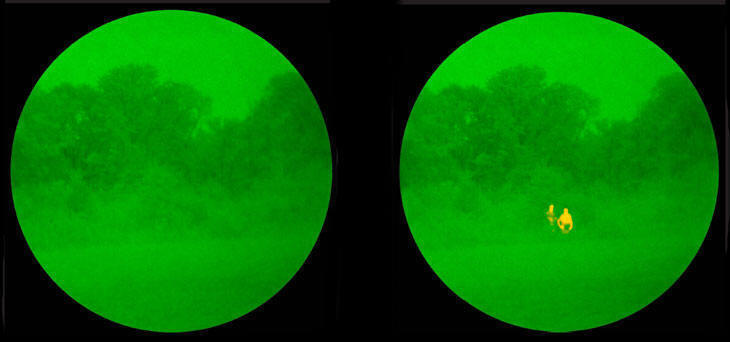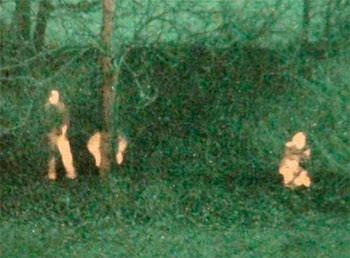 System Specifications

Resolution

320 x 240

Field of View

40º image intensifier /30º Diagonal IR

Diopter Adjustment

-2 to +2 Diopter's

Magnification

one power (1X)

Warranty

2 years

Power Source

(4) AA Batteries

Weight

<2 pounds

Detection Range - Man Sized Target in Thermal/Fused Mode

300 meters

Home | Contact Us | About KERIF | Export Regulations | How to Order
<![if !vml]>

<![endif]> <![if !vml]>

<![endif]>
(702) 324-6463 / (702) 869-8451 FAX
sales@nitevis.com or kerifnightvision@earthlink.net