The Odin-Series has become the smallest Thermal Imaging Monocular Systems today. It features extremely small size and low weight because of its advanced construction and characteristics using the latest technologies in high grade polymers to make a Mil. Spec, system that is identical in size, weight and shape to a AN/PVS-14... Read More...

***DISCONTINUED***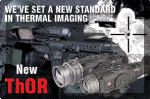 The newest line of ThOR Thermal Weapon Scopes is here. The most advanced night vision technology available is brought to you by the premier company dedicated to providing night vision systems at affordable prices. The new ThOR line is rich with features and options making it the best value of any comparable system on the market... Read More...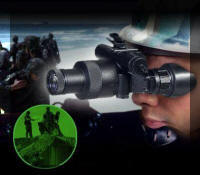 Lightweight, rugged and a top notch performer the NVG7 is an exceptional choice for hands-free usage. This model features high resolution image intensifier, auto-brightness, and bright source shut-off. NVG7 goggles also have a built-in IR for total darkness with indicator ON light within the FOV and flip. One CR123A, case and manual are included. ATN NVG7 is an excellent choice for hands-free night vision applications...Read More...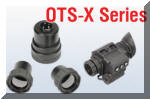 The OTS-X-xxxx is the latest in ATN's successful OTS thermal imager system line. Designed to be a versatile, compact, lightweight yet rugged thermal viewer that can be easily carried in a cargo pocket for Law Enforcement, Search & Rescue, Hunters and Sportsmen alike. ATN didn't stop at simply offering White Hot/Black Hot Polarity Control, they added... Read More...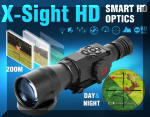 The ATN X-Sight weapon scopes are powered by the new revolutionary ATN Obsidian Core that runs a suite of sensors to cover all your needs. Perfect clarity in day or night, GPS, Geotag, WiFi, E-zoom, Record HD Video/Images, Compass, Gyroscope, Smart Shooting Solutions, and much more...Read More...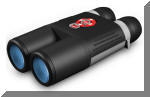 The ATN BinoX-HD binoculars are packed with so many features you will never want to use standard binoculars again. 24/7 use, WiFi, E-zoom, record video, compass. BinoX-HD binoculars are the worlds most advanced digital binoculars. Powered by a 1 GHz internal computer they carry a suite of sensors to enable the Senses as never before... Read More...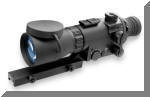 The ATN Aries MK 350 is the most compact 1st Gen. Weapon Sight on the market. Measuring only 10.8 inches long and weighing 2.9 lbs., the ATN Aries MK 350 is one of the most rugged yet Compact Scopes made. The accuracy on the ATN Aries MK 350 is unparalleled thanks to our "Red on Green" reticle system. Windage & elevation adjustments are... Read More...***DISCONTINUED***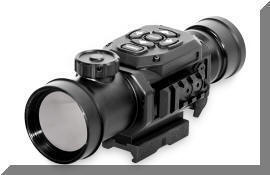 The ATN TICO-Series Thermal Clip-On gives your daytime scope thermal imaging capability in a matter of seconds. The ATN TICO-Series mounts in front of a daytime scope to enable thermal vision in day or nighttime operation. No shift of impact, no need to re-zero nor change of eye relief occurs. The TICO uses advanced thermal technology for... Read More...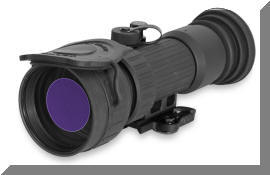 The new ATN PS28 gives your Daytime Tactical Scope or Spotting Scope Night Vision capability in a matter of seconds. The ATN PS-28 mounts in front of a daytime scope to enable nighttime operation. No shift of impact, no need to re-zero nor change of eye relief occurs. The ATN PS-28 uses the latest in image intensifier tube technology for outstanding resolution... Read More...***DISCONTINUED***


Home | Contact Us | About KERIF | Export Regulations | How to Order



(702) 324-6463 / (702) 869-8451 FAX
sales@nitevis.com or kerifnightvision@earthlink.net