| | |
| --- | --- |
| | Bed Vaults |
| | |
| | |
| | |
| | PVS-7 Parts |
| | |
| | Scopecoat Covers |
| | |
| | |
| | |
| | |
| | |
| --- | --- |
| | |
| | Doctor Optic MRD |
| | |
| | |
| | |
| | |
| | |
| --- | --- |
| | GloWands |
| | |
| | |
| | |
| | |
| | |
| | |
| | |
| --- | --- |
| | |
| | AN/PVS-31 BNVD |
| | |
| | |
| | |
| | |
| | BTS Thermal |
| | GPNVG |
| | G15 |
| | |
| | |
| | |
| | |
| --- | --- |
| | |
| | IFF-67 Blood Markers |
| | |
| | |
| | |
| | |
| | |
| --- | --- |
| | |
| | |
| | |
| | AN/PVS-15 |
| | ATN G15 |
| | ATN NVG7 |
| | ATN PVS7 |
| | ATN PS15 |
| | BNVD |
| | ENVG Fusion |
| | SENVG Fusion |
| | SENTINEL BNVS |
| | |
| --- | --- |
| | |
| | |
| | |
| | |
| | DBAL-A2 |
| | |
| | |
| | |
| | |
| | |
| | |
| | |
| | |
| | |
| | |
| | |
| | |
| --- | --- |
| | |
| | AN/PVS-18 M983 |
| | GT14 |
| | |
| | |
| | |
| | LRS Surveillance |
| | |
| | |
| | |
| | |
| --- | --- |
| | BTS Thermal |
| | |
| | |
| | |
| | |
| | |
| | |
| | |
| | |
| --- | --- |
| | Bed Vaults™ |
| | |
| | |
| | Extreme Series |
| | Mobile Command |
| | |
| | TrunkVaults™ |
Helpful Info
Export Regulations
FAQ's
How to Order
Terms & Conditions
Shot Trak HD

P/N: SOGCSHTR1 Shot Trak HD Action gun-camera
MSRP: $139.00 List = $119.00
P/N: SOGCSHTR2 Shot Trak HD Action gun-camera w/LASER
MSRP: $179.00 List = $149.00
*Please call (702) 324-6463 or email for Civilian and Gov't Discounts*
KERIF Night Vision adheres to a Minimum Advertised Price (MAP) set by the manufacturer, and anyone not listing MAP is: 1) Breaking the rules; 2) Not an Authorized Dealer; 3) Selling Used, Damaged or Surplus Equipment or 4) Is selling inferior "Knock-Offs". If you find a better advertised price, please let us know and we will try to meet or beat that price!
Shot Trak HD Includes: Battery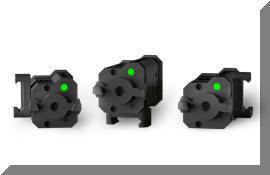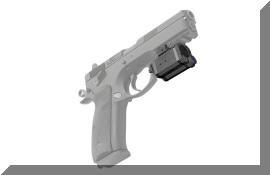 Capture HD video with this revolutionary gun camera.
Designed by Shooters for Shooters, the Shot Trak HD mounts on any rifle, handgun, or bow to capture incredible color video of your target in full HD (1920 x 1080p). Most action cameras today offer only a wide lens that may take great videos close up but fail miserably when attempting to capture your game at a distance. The Shot Trak HD delivers 5 times the Magnification of a standard action camera capturing your action perfectly every time. Its the best way to show off your victories to your friends and family back home and online. View your videos on a wide screen TV or a mobile device.
Used for: hunting, archery, target shooting, home defense and law enforcement.
FEATURES
* Full HD Video Recording
* Military Grade Material
* Simple Toggle Switch Operation
* Built in Microphone
* 5X the magnification of a standard action camera
* Tiniest Full HD Tactical Solution
* Recoil proof
* Standard Weaver Mount - mounts on all four sides of your weapon
SPECIFICATIONS
Sensor
5 Megapixel CMOS
Resolution
1920 x 1080 / 30 fps (Full HD)
Video File
MPEG4 (H.264) .MOV File
FOV
20°
Range of Focus
8 yards to ∞
Audio
Built-in microphone
Storage
Micro SD card slot, support Micro SD card (2 to 32 Gb)
Lens
Brilliant Lens
Power
1 x CR123A battery
Operational Time
2 hrs – Video Record
Low Battery Indicator
Yes
Water Resistant
Yes
Mount
Standard Weaver Mount
Dimensions
2.6" x 1.3" x 1.8"
66 x 33 x 46 mm
Weight
0.3 lb/ 120 g
Warranty
Limited one year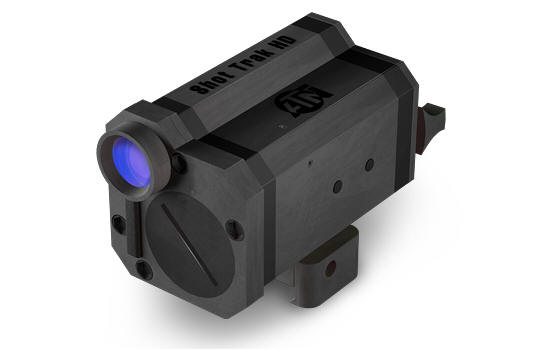 Home | Contact Us | About KERIF | Export Regulations | How to Order
<![if !vml]>

<![endif]> <![if !vml]>

<![endif]>
(702) 324-6463 / (702) 869-8451 FAX
sales@nitevis.com or kerifnightvision@earthlink.net